Fines alone won't ease divorce logjam | Feature
|
The government's plan to fine couples who wish to take their divorce to court does not just highlight the family courts backlog but also what else needs to be done to encourage couples to embrace mediation.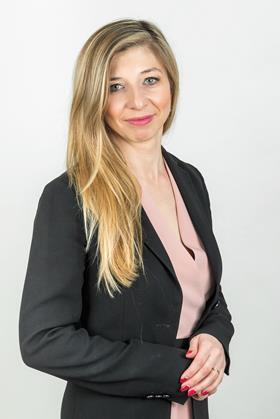 Justice secretary Dominic Raab hopes that the threat of a fine will encourage more couples to try mediation and therefore ease pressure on a delayed courts system, helping to thwart parents who use the courts to take personal revenge. Only the most serious of family cases – those involving domestic abuse and safeguarding for example – will be heard in the courts.
Law Society figures from April to June 2021 show that the number of family cases increased by 14% to 66,357 on the same period in 2020. Matrimonial cases and divorce petitions were up 7%. The long delays in the court system are having a devastating impact on families, with parents unable to see their children for months while they wait for cases to be heard, and where the split is particularly fractious. It is clear action needs to be taken when cases are increasing.
While we await the details of how these proposals will work in practice, there are other moves that the government and we as family solicitors can take to protect clients as well as our family court system. 
Encouraging mediation
Being a Resolution-accredited lawyer means I approach all family cases in a constructive way, considering the needs of the whole family and not just the parents who are getting divorced. Where appropriate, we try and seek the most amicable way forward for a family during divorce. Not all family lawyers are members of Resolution. I think if more lawyers adopted its Code of Practice there may be a small shift in clients opting for mediation.
In appropriate cases, all family lawyers should be encouraging clients to try mediation. The voucher scheme already available from (and this week expanded by) the government is a worthwhile incentive – providing up to £500 for mediation costs. However mediation can still be costly for parents – it is certainly not a bargain option. If mediation were made to be the default process as Raab intends, it would only be successful if there was further financial support made available. Only then we would likely see a dramatic reduction in those resorting to court.
Education of clients and providing a holistic service
Equally, our role as educators is just as important in encouraging clients to take routes out of court. There are small things that can be done by lawyers to educate parents on considering the impact an acrimonious divorce case can have on children in the long-term. Too often, children's needs are left out of the equation and this needs to be recalibrated. There are resources lawyers can utilise – the Children and Family Court Advisory and Support Service (Cafcass) offers helpful advice to parents on how to navigate separation while trying to support their children. Lawyers can take more of a role in educating clients about the harmful impact court cases can have on children, but also the different scenarios where it is appropriate. Parents should not be penalised but educated. Lawyers are the experts, after all.
Providing holistic support – not just legal advice – to a client may also result in a more positive outcome for them. Lawyers should consider building relationships with professional referral sources, such as therapists, and offering their support to clients. Financial penalties will only go so far in changing behaviour.
Advising no-fault divorce
The long-delayed no-fault divorce – due to become law on 6 April – may also help ease pressure on the courts. Having to cite a ground for divorce can instigate conflict, or remind fairly amicable separating couples of the problems they once had, causing them to relive these experiences and potentially sending them in the direction of court. Although most family lawyers will aim not to make matters worse in a divorce petition, the process of having to cite grounds for divorce can make it bitter and adversarial. One hopes the introduction of no-fault divorce will not be pushed back again and lawyers can start advising clients accordingly.
Legal aid – government must recognise its impact on the family courts
The cuts to legal aid have seen many families, who are not legal experts, having to represent themselves in court. This causes huge disruption to the system, with couples unaware or ill-equipped for resolving their dispute without ending up in court. The number of litigants in person is increasing, and perhaps the government should look at how this has contributed to the backlog. Something needs to change.
While we await government action, family lawyers have an important role to play in ensuring unnecessary cases do not end up in court. The more holistic and educational approach lawyers can offer, the more likely a client may consider mediation. But financial penalties alone will be unlikely to resolve the courts backlog.
Iwona Durlak is partner and co-founder of IM D Solicitors, Manchester