How to: Change career direction | Feature
|
Why on earth would any solicitor in their right mind want to change area of legal specialism? It would be tantamount to returning to the status of trainee, a steep learning curve as you master a new set of ropes. Suddenly, you would have no contacts nurtured over the years. No experience of the range of challenges that cases might throw at you. No knowledge of case law. No right to bill at a rate commensurate with your PQE, because after all you are a novice at this game. Again.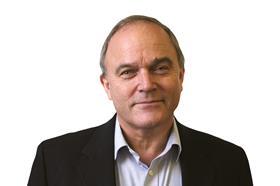 And yet lawyers do opt to turn their backs on the legal specialism with which they have become familiar. They are bored, some say. Others claim they chose their specialism when too young to make the right decision. Others cite the hopelessness of competing with the so-called 'sheds' which pile legal services high and sell them cheap. Still others believe some areas of the law offer a better work-life balance or are more childcare friendly. And yet still others are lured by the promise of money: a banking and finance practitioner emphatically out-earns a defence solicitor attending a police station at 3am.
But the truth is that most solicitors never take the plunge and opt for change. Management disapproves of the disruption such audacity brings in its wake, they reason. Change can be uncomfortable, bringing with it more stress to add to workaday stress of daily practice. And there is, after all, a sense of security in the familiar: you know how to do the job, little can surprise you, you like your colleagues and clients. You feel safe.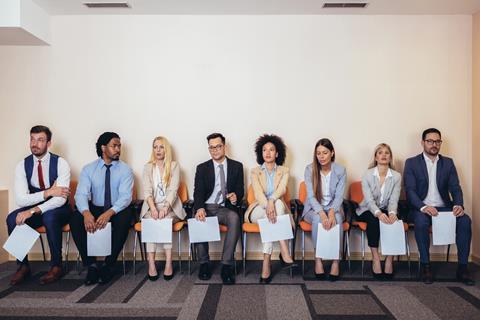 In fact, according to the Law Society's head of career management Rita Oscar, most solicitors are not looking for anything so radical as changing their legal specialism. They are looking more for a change of focus.
'Since the pandemic we have seen a high volume of enquiries from those looking to change career direction,' says Oscar. 'The main thing that we're finding is that the pandemic has given people the time to reassess what they're doing and whether in fact they enjoy what they are doing. Many want a better work-life balance and so are enquiring about consultancy or freelance working. Others want to remain in law but move away from private practice, perhaps in-house. And a few, from a non-legal background, are asking how they can qualify as a lawyer – a profession they regard as pandemic-proof.'
This trend towards changing career focus is endorsed by the Office for National Statistics, which reports that more than 2 million people found a new job over summer 2021 as the 'Great Resignation' gathers pace and workers reassess their post-pandemic options.
Laura Uberoi, now a senior finance solicitor at City firm Macfarlanes, made her transition from family law some years before the pandemic ravaged the old normal.
She says: 'I had always wanted to be a family lawyer and, being tremendously stubborn, continued on that path after graduation. I even chose to do my training contract at [London firm] Farrer & Co, which is renowned for its family law practice. But then I took a step back and saw what the future held for me if I didn't pluck up the courage to move on to a different legal area. Matrimonial law rarely sees a satisfactory outcome for both parties. There is bitterness and children are often weaponised. You are constantly dealing with distressed situations. Did I really want that to be my daily practice?'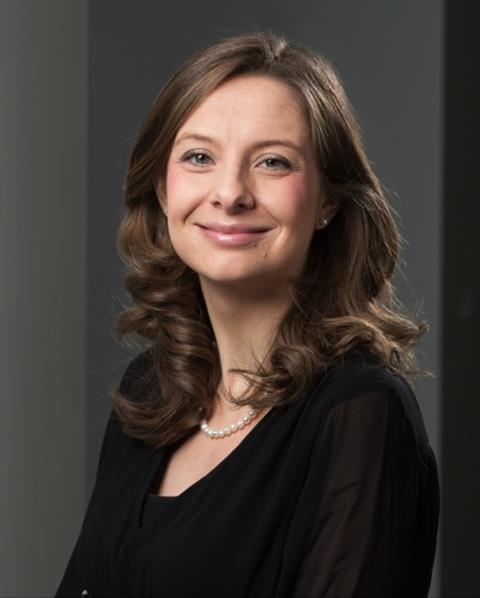 To which the simple answer for her was 'no'. Fortunately, senior management at Farrer & Co saw her point of view and allowed her to train in finance instead of family, the specialism to which they had appointed her.
As it happens, Uberoi is no stranger to working in 'distressed situations' where there is bitterness and worse. She has worked with death row prisoners in Texas and with suspected war criminals in the Hague's International Criminal Court. She has also advised at free legal advice centres. She is accustomed to 'hand-holding', she says. But why choose finance, which is so very different from family law? 'Because with finance, everyone is working towards the same outcome,' replies Uberoi. 'The stereotype of having to be aggressive and competitive to succeed in that area of law is, frankly, outdated. You are normally so busy that there's no time for unnecessary fights with the other side's team. You are not opposing counsel. You are on the same side.'
She relates a telling anecdote about her time at Deutsche Bank, to which she was seconded for eight months while still at Farrer & Co. 'We were told never to refuse, but always to say "yes" and then work out how to do it as quickly and cost-effectively as possible.'
She has no regrets about her earlier commitment to family law. 'It gave me valuable experience of building one-to-one relationships. The importance of a good bedside manner is a quality that is often overlooked by firms.'
What advice would she give to someone considering a change in their legal career? Uberoi replies: 'Talk to as many people as you can and get as many different views as possible. Decide whether a certain firm fits in with your long-term career goals. Look at its website and the employees that work there and reach out to introduce yourself – I'm always delighted if someone reaches out to me to ask about Macfarlanes.'
Go for it! but do your research
If you have decided to change the specialism in which you practise law, then you should have already done your market research. You should be able to answer 'yes' to the following questions. Have you contacted everyone you know who works in your chosen new specialism and asked them to  share their insider knowledge? Are there vacancies in that sector? Have you researched the extent to which you can use your existing skills and knowledge to improve how you make the transition to a new area of legal practice? Can you afford what is likely to be a hiatus in your regular income? Is your spouse or partner supportive of your new career aspirations? Have you spoken to anyone who has changed the direction of their legal career and have you taken on board their advice?
If you have not made all these sensible preparations, then your first port of call should be the Law Society's career development team. The team offers free one-to-one careers clinics led by consultants who share sector insight and give objective, practical advice on changing career direction. Each free clinic lasts 40 minutes and is conducted by telephone. Confidentiality is assured. The team's website – tinyurl.com/ycksjybf – also contains case histories of lawyers who have done what you are contemplating and gives their tips and advice.
Alternatively, contact any of the many law schools in England and Wales and ask their advice. Some of them will offer crash courses in certain legal specialisms, perhaps the one that you are interested in entering. They may even run courses directed at people who are intent upon changing their career direction.
But be careful: the popularity of legal specialisms varies with circumstances. The stamp duty holiday led to a surge in the need for conveyancers, for example, but that holiday has now finished. The new 'hot ticket', apparently, is private client. For the time being, at least.
If, on the other hand, you have decided to change career completely and get out of law, then Prospects – www.prospects.ac.uk–  has more than 40 years' experience of helping graduates find a fulfilling career. It offers hundreds of job vacancies suitable for graduates of every discipline including the law and has a system for matching applicants with available opportunities.
Do your research, listen and tread carefully. Those should be your guiding principles before you leap into the unknown and 'go for it'.
The Gazette next speaks to Laura Brunnen, one of the speakers at the Law Society's October 2021 webinar addressing the issue of altering career direction. To the disinterested observer, Brunnen was an eminently successful solicitor. She had worked at magic circle firms and had climbed the pyramid to become a partner at an international City firm. The hours were 'long and stressful', she concedes, but Brunnen recognises that it was the price you pay for the generous salary and the opportunity to travel the world. She had even spent six months living and working in Hong Kong. And yet, retirement was still more than 20 years in the future. Is this really the way she wants to spend the rest of her working life?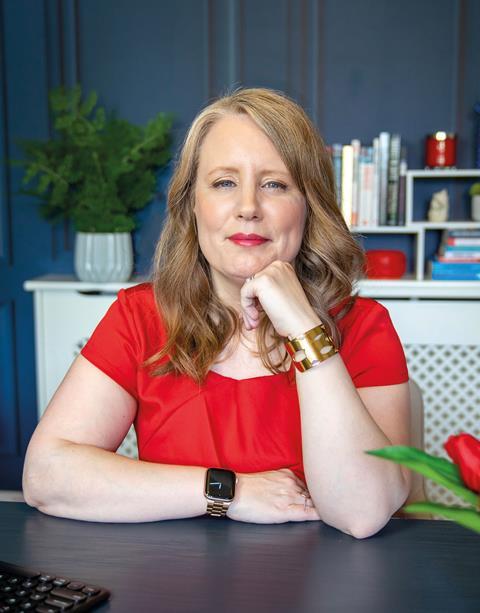 'The pandemic was the watershed moment,' recalls Brunnen. 'I had my two children at home and my husband, who is a doctor, out caring for Covid patients. It was a light bulb moment. Why am I doing this? Why am I trying to be the person I am not?'
Which, naturally, led her to question who it was she really wanted to be. She answers her own question: 'As a lawyer, I like helping people by making complicated things easy to understand. I would like to have more control over my workflow by being more my own boss. And in the process, I would also like to escape the office politics that seem rife in large firms.'
Brunnen went on to explore Keystone Law and other virtual firms that use technology to enable solicitors to work flexibly and build their own client base. She also considered setting up her own firm. In the end, after thoroughly researching the market and familiarising herself with the demands of running her own show, she opted for setting up her own business-to-business legal consulting and education business, the Legal Strategist. Her target client base is small and medium-sized enterprises (SMEs) and, she exults: 'I've been let off the leash. There is now nobody policing how I talk or act.'
The Legal Strategist began trading in July 2021. 'And in August 2021,' says Brunnen, 'I earned the princely sum of £250. But it was a start and every month since then my income has been going up. I've had my wobbles, of course. After all, I was coming from a multinational law firm with multi-million-pound transactions to SMEs without their own in-house legal teams and other corporate support. The pandemic has seen so many people reassessing their lives and leaving big businesses to set up on their own without really knowing how to cope with their legal and other obligations. And that's where I can help.'
Matt Verrell, another speaker at last month's webinar, trained and qualified into magic circle firm Allen & Overy's leveraged finance team. Like Brunnen, he also worked overseas for six months, in his instance in Moscow. He subsequently joined the corporate team at international City firm Fladgate, where he worked on real estate finance transactions. He seemed set for a high-flying career as a City lawyer, but then he decided to turn his back on the law and follow a completely different path in the notoriously low-paid and under-funded care sector.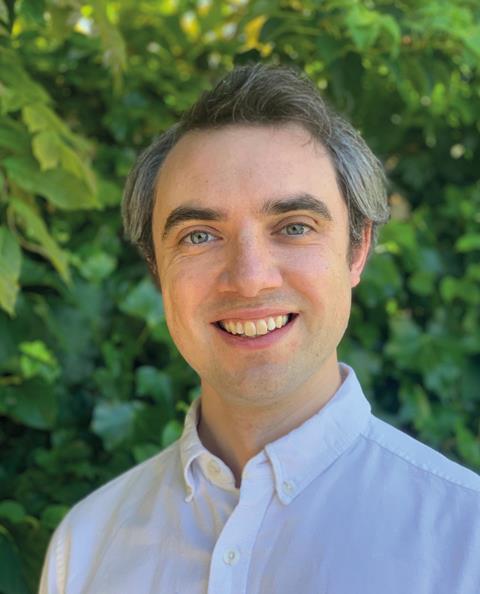 'I spent time reflecting on what was most important to me and concluded that it was helping and supporting others,' says Verrell. This realisation led to a radical career change: 'I became a carer in a care home, working with individuals struggling with dementia. I also became part of a team delivering end-of-life and palliative care. Witnessing life from the perspective of someone at the end of theirs completely shifted my own perspective and I developed a passion for working with others to help them make the most of their opportunities while they still could.'
This led Verrell to qualify as a personal performance coach and to become a member of the International Coaching Federation. It also led him to re-establish links with his former profession, the law. 'I work with ambitious and talented people, particularly lawyers, as they navigate their way through times of change. I help them stand out from the crowd. I'm a strong advocate for not being held back by self-imposed limitations – I believe that every challenge holds huge opportunity.'
Much of his work with lawyers focuses on wellbeing and resilience, the 'aspects of life that I neglected when a lawyer myself'. Verrell adds: 'I love what I'm doing now, which is helping people achieve their full potential. Many lawyers want to make the leap into a new career, but the fear of change allows them to talk themselves out of taking the plunge. There is the fear of losing face: what will friends and family think if I leave such a prestigious profession as the law?'
So why did Verrell choose law in the first place? 'I am the first generation of my family to go to university and my 19-year-old self reasoned that I should do something sensible to justify the years spent there. I was also attracted by the prestige and pay, of course. Just think of what you could buy with all that money!'
And what did friends and family think? 'Some said they wished they had the courage to do something similar, others asked me why I had taken so long to decide to change. I simply tell them that I have become a new person, doing something that aligns with my natural character.'
Vicki Milner, another speaker at last month's webinar, wrote a piece for the October 2021 edition of The Legal Technologist, a bi-monthly magazine that looks at how law and technology interact. The piece describes her transition from fee-earner to legal applications analyst at international firm Osborne Clarke. Her new role requires her to work closely with time-poor lawyers and to advise them on the technologies that can help them work more efficiently.
Rather than plagiarise too much of the article, this is her emphatic response to the question: What advice would you give to those pursuing the same path? She replies: 'Go for it!'