Solo climbers | Feature | Law Gazette
|
The low down
Investment bank Arden Partners predicts that by 2026 a third of solicitors will be working as self-employed consultants within firms designed to accommodate their status. That is described by one industry expert as 'overly optimistic'. Still, with 63% of lawyers saying they want 'flexible working', consultant solicitor firms report fast growth and no shortage of applications. Fee-earners can commonly expect to keep 70% of what they bill, and are spared the targets that plague life in private practice. The losers might be junior lawyers, who could see a reduction in opportunities to learn their profession first hand and in person from senior colleagues.
Holding on to employees has been a big challenge for law firms since the pandemic began. It is emblematic that this problem has been particularly acute in City firms, despite their high salaries and prospects.
'All City firms have had staff retention problems,' says Fieldfisher partner John Linneker. 'People decided there may be more to life than coming into the office nine to five, becoming a partner and [even] becoming a lawyer. So we have had, along with other firms, retention issues.'
A recent Thomson Reuters survey found that almost two-thirds (63%) of UK lawyers want to work flexibly, nearly three times the level (22%) observed before March 2020.  
Enter consultant solicitor firms, a new breed of law firms capitalising on the zeitgeist. 'Employed lawyers spend half their time living in fear,' says James Knight, CEO, founder and shareholder of AIM-listed Keystone Law. 'They fear the dreaded billing targets, missing promotion or losing jobs.'
While the UK top-100 firm is 'exceptionally selective', those who are invited to join it are 'able to take control of their practice, enjoy the flexibility which comes from being self-employed and feel a wonderful sense of security', says Knight. 'Our model encourages them to focus on what the client wants while the firm provides a benevolent supporting role. This is why we believe we are the country's happiest law firm.'
'The number of solicitors working from home since Covid has increased risk for insurers'

Adrian Jaggard, Taylor Rose MW
In contrast to the traditional firm, the solicitors are self-employed but rely on a central service platform, brand and management infrastructure in exchange for a cut of their fees. 'To a large extent, the consultant model is similar to a barrister's chambers in that the business, in return for a percentage of revenue, takes care of a range of operational and regulatory issues,' says Tony Williams, former Clifford Chance managing partner and principal of legal consultancy Jomati.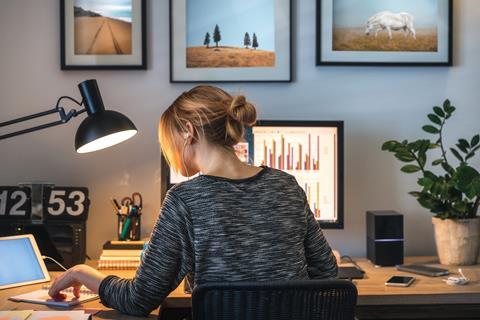 The consultancy business model represents a 'small fraction' of the UK's £37bn legal services market and of the 157,000 practising solicitors in England and Wales. But Arden Partners expects it to become 'the dominant consolidator model' among high street and mid-market law firms, 'stimulated by the success of remote working during the pandemic and the benefit of significant investment in IT'. The investment bank predicts that by 2026 'approximately a third of all lawyers could be working under the consultants' banner'.
'Dismissed as either a passing trend or of minor consequence,' the Arden report says, the legal consultancy model 'is not only here to stay but a significant competitive threat to the traditional partnership model, as the high street and smaller mid-market firms face the need for unprecedented consolidation'.
All the consultant firms approached by the Gazette have experienced a significant increase in both revenue and recruits since the start of the pandemic.
Taylor Rose MW, which started in Peterborough in 2009 and now has 32 offices around the country, operates a legal consultancy division which has almost doubled the number of consultant solicitors within the past year.
'The number of consultants we are attracting is rising very quickly and this is the highest-growth part of our business,' CEO Adrian Jaggard tells the Gazette, adding that consultants are joining the firm at a rate of 15-20 per month. 'This momentum has been helped significantly by the impact of Covid-19, and an increased acceptance of home working, with consultancy revenues in the latest financial year almost quadrupled compared to the years pre-pandemic,' he says. The firm has around 500 employees and over 350 fee-earning consultants, increasing from 90 at the start of the pandemic.
'While some lawyers were facing a worryingly uncertain future, for many the pandemic had simply prompted them to take stock of their careers and their wider lives'

Guy Setford, Setfords
Overall, Taylor Rose MW generated revenues of £70m in the year ended 30 September 2021. The consultancy division accounted for more than 40% of this.
'Like all firms, we had no real idea what Covid-19 would mean for our clients, the economy and our business,' says Chris Setford, co-CEO of Setfords, top-200 UK law firm. The consultant-led firm was founded in 2006 by Chris and his cousin Guy Setford. 'But within a few months it became clear that while some aspects of the economy had been terribly affected, the property market and other areas that needed legal support were continuing to thrive, and in some cases accelerating. And so too, was the interest in the Setfords consultancy model.'
Between mid-March at the start of the first lockdown and June 2020, the Guildford-based full-service firm signed 54 new lawyers, more than double the number that joined during the same period in 2019. By the end of December 2020, 121 consultants had joined the firm. 'While some lawyers were facing a worryingly uncertain future, for many the pandemic had simply prompted them to take stock of their careers and their wider lives,' says co-CEO Guy Setford. 'For those looking for greater earning potential and a better work-life balance, we were an obvious choice.'
Setfords had more than 400 consultant lawyers at the end of the financial year on 30 September 2021, and turnover had increased 84% to £34.5m.
Excello Law was founded as a 'fully agile, consultancy model' nearly 13 years ago. About 15% of its lawyers have been with the firm for a decade or more, according to founder and managing director George Bisnought, proving 'the longevity and sustainability of consultant working.  
'Lawyers were effectively working as consultants during lockdown but, arguably, without all the benefits,' says Bisnought. 'It is clear that a significant proportion wish to keep the flexibility they have enjoyed [since March 2020]. We hear of more traditional firms battling with policies around hybrid and flexible working but without having the culture in place that supports the process.'
In the financial year to 30 June 2021, the firm increased turnover and workforce by 20% and 23% respectively. It now has over 130 consultant lawyers and a support team of 25.
Established in 2002, Keystone Law is a pioneer in this area. '[Our] model has been growing in popularity for a number years now because it enables lawyers to provide a better service to clients,' Knight says.
Revenues increased 10.9% to £55m and profits 4.5% to £5.96m in the year ended 31 January 2021; 58 'principals' joined the firm over the period, with a further 21 added in the first six months to 31 July 2021, reaching a total of 386. 'Principals' are the senior lawyers who own the service company (called 'pod') which contracts with Keystone.
Attractive investment
Consultant solicitor firms are spurring consolidation in the sector, as well as attracting significant investment. 'Taylor Rose MW has a track record of successfully acquiring and consolidating other firms, and is always looking for further acquisition opportunities,' says CEO Adrian Jaggard. In 2020, the then Taylor Rose TTKW bought Croydon-based McMillan Williams Solicitors Ltd out of administration, making Taylor Rose a top-75 UK firm. Most recently, it acquired Warrington practice FDR Law last year as part of the firm's expansion in the north-west of England.
'This is part of our integrated growth strategy alongside the growth of the consultancy division, which is bringing us significant, sustainable growth from a diverse and robust set of revenue streams,' Jaggard says.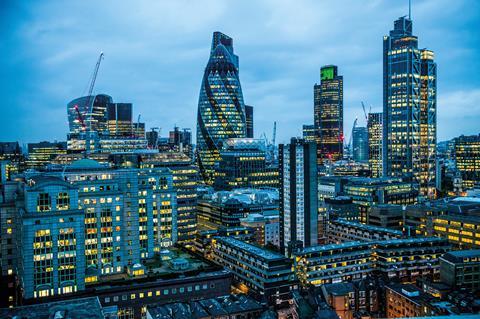 Setfords, which merged with Mayfair-based commercial practice Summers Solicitors in 2018, is backed by private equity. In 2021 Phoenix Equity Partners took an investment in the firm for an undisclosed sum, following the exit of Business Growth Fund which had invested £3.75m in the firm in December 2016.  
In November 2017 Keystone Law was one of the first UK firms to list on the London Stock Exchange. Major shareholders include Canaccord Genuity Group, Liontrust Asset Management and Jupiter Asset Management.  
Excello Law has a different approach. It does not have investors and is self-funding. 'I know that taking investment can have a material impact on the firm's strategy and culture,' says founder and managing director George Bisnought. 'Our culture is key. Excello Law was born as a result of my own experiences as a solicitor working in both private practice and industry. It's important to me that our lawyers have the freedom to determine how they work with their clients, without the need to keep investors or shareholders [or both] happy.' In April 2020, the firm acquired Jayes Collier, a boutique practice in the entertainment and creative industries. 
Being served
So what do consultants get for the proportion of fees they give to these platforms? At Excello the standard fee share split is 70:30 in favour of the self-employed consultant partner. In exchange the firm provides 'a significant range of services and facilities' including its office network, full regulatory, finance and case management, professional indemnity insurance, IT support, knowhow, PR, marketing and business development services, induction and training, and an events programme.
There are nine 'free to use' offices across the country, including in Manchester and Leicester, added in 2021. 'We are moving to larger facilities in Birmingham and looking for other locations,' says Bisnought. The firm also has a dedicated paralegal, secretarial and admin team – Excello 360 – which the lawyers pay for as they wish on an hourly basis.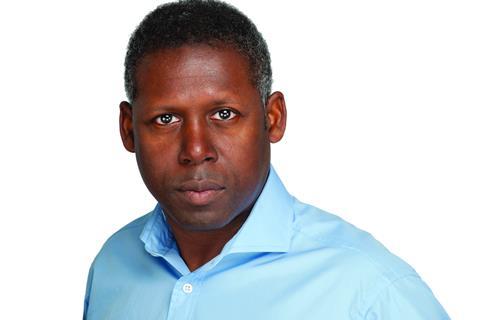 Taylor Rose MW provides consultants with a referral network, marketing support, a recognised brand, 'sophisticated' IT support and systems, PII and Solicitors Regulation Authority supervision, among other services, according to Jaggard. Again, the split is typically 70:30 in favour of the fee-earner, although this varies depending on whether a consultant chooses to work from home or use the firm's offices and facilities, and the levels of their billing.
Keystone keeps 25% of the client fees for its central office which provides the infrastructure, facilities and support consultants need.  
Setfords' co-CEOs say: 'Our fee structure reflects the achievements of each lawyer. The more you bill, the more you earn. For example, once you bill over £200,000 you can earn up to 80% of your billings. In return we supply the largest and most comprehensive support package in the industry.' This includes accounts, administration, new business generation, reception services, marketing and PR, scanning, tech support, compliance and management support. Each lawyer also has access to premium office space around the UK if they need it – with key locations in Chancery Lane, London and Guildford.
Another touted advantage for lawyers is a free hand in setting the price of legal services. At Keystone consultants have hourly rates in much the same way as traditional law firms but also 'complete control over their fee structure and they can change this to suit the prevailing circumstances', says Knight.  
'Our partners have worked for and often been equity or salaried partners in top-100 law firms,' says Bisnought. 'They are free to set their own fee structure with clients directly. There are no central billing targets or pricing.'
According to an Arden analysis of SRA data, the number of sole practitioners has dropped by 47% in the past decade and the number of partnerships by 39%; meanwhile, incorporated firms now make up 51% of regulated practices, up from 22% a decade ago. 'This rotation away from traditional partnership models and towards more corporatised structures has been driven by the ability to attract external investment and drive more effective business models,' such as consultant solicitor firms, according to Arden.  
'Succession is a typical issue for as many as 3,000 practices where younger [lawyers] do not want to be the owners of a law firm with all the challenges it represents'

Viv Williams, Viv Williams Consulting
'We see sole practitioners and SME firms – overburdened by day-to-day law firm management, especially around PII renewals – who are looking for regulatory and back-office support services,' notes Bisnought. 'As a result, we are experiencing an unprecedented growth in recruitment and enquiries. We believe consultant working will become the norm for many lawyers because it offers so many benefits over the traditional model.'
'Insurers are becoming more risk-averse in areas such as conveyancing and have been pushing up premiums to cover potentially high payouts,' Jaggard says. 'The number of solicitors working from home since Covid has also increased risk for insurers, particularly for those working in smaller firms without well-established risk, compliance and quality-control processes. We are seeing a lot of experienced solicitors who no longer want the responsibilities of compliance and increasing operating costs, who are instead seeking the relative security and freedom of operating as consultants. This is certainly a contributing factor to the growth of our consultancy division.'
The use of corporate structures is not in itself a passport to success. Viv Williams, who provides business advice to law firm owners, says there are almost 10,000 law firms in the UK and many of these are run in a traditional way, even if they are incorporated. A client with a turnover of £3.5m converted from a partnership to a limited company, assuming that the salaried partners and associates would want to be directors in the new entity. 'But all the people refused to take up the offer, leaving the two owners with a succession problem,' he says. 'This is a typical issue for as many as 3,000 practices where younger [lawyers] do not want to be the owners of a law firm with all the challenges it represents.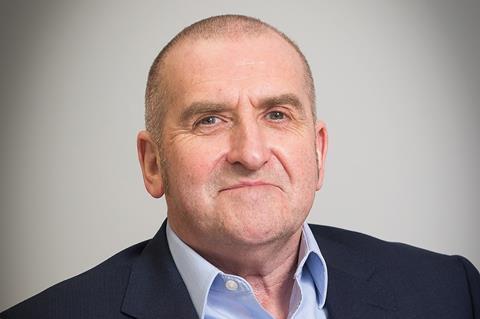 'The new era for law firms will either be very large or very niche. We have lots of interest from private equity, which will invest in technology and process. Additionally the consolidators will acquire many traditional practices. These new technology-driven models may not want the numbers of qualified solicitors in the future so the solution for many non-owners could be joining a consultant solicitor model.'
In the short-term the consultant solicitor models will have 'the greater impact' on the high street and mid market firms, but Williams says: 'We are already seeing a new hybrid model which combines the traditional firm structure and a consultant solicitor model.' An example of this approach is Taylor Rose MW whose consultancy arm was launched in 2014. 'So far larger firms have been somewhat protected from this trend but they will soon recognise the benefits,' Williams says.  
Jomati's Williams believes that the consultant model will be 'relevant at all levels in the market. The ability of firms to move to a fixed cost employee model to a variable cost consultant model will be attractive especially for some specialist areas where there is not a consistent flow of work'.
Despite the many advantages, there are drawbacks. Jomati's Williams says that for investors the consultant model is relatively attractive, but it relies on growing the consultant cohort and those consultants keeping busy. 'If consultants leave to go in-house at a client then the revenue stream is lost and will need to be replaced by recruiting further consultants,' he says. For consumers, the issue is the ability of the consultant to service work outside their immediate skill-set. There may be other consultant lawyers who can help but this will depend on the size and financial structure of the consultancy business, he points out.
As for the consultant, Williams says: 'The challenge is to maintain a regular flow of work. Although some work may be referred by colleagues, most of it will be self-generated. So if a consultant encounters a quiet period, their income will fall.' By contrast, a traditional firm has 'a portfolio of practices which to a large extent protects against a downturn in any one practice area'.
'The greater the number of lawyers working as consultants, the fewer opportunities there are for JLD members to receive supervision and training, at least in any traditional sense'

Manda Banerji, former chair, Junior Lawyers Division
Junior worries
Also potentially problematic are the 'considerable' implications of the model, says Manda Banerji, immediate past chair of the Law Society's Junior Lawyers Division. 'The greater the number of lawyers working as consultants, the fewer opportunities there are for JLD members to receive supervision and training, at least in any traditional sense.'
Further, members of the JLD will be unlikely to have the client list and market presence to enable them to transition into consultancy. And even if they could, many consultancy firms' PII cover will likely require consultants to be a minimum number of years' qualified, Banerji notes. This is likely to be higher than the JLD's membership of up to five years' PQE (inclusive).
'For lawyers with experience, a good following and who want to be in control of their working lives, the sky's the limit'

George Bisnought, Excello Law
Also, after being a consultant for a period of time, junior lawyers may find it difficult to move back into the traditional law firm structure. 'So if a junior lawyer is considering this move, they need to be certain it is right for them and they need to be financially secure in the event that there are periods when there is little or no work,' according to Banerji. This could penalise those from lower socio-economic backgrounds, who are likely to have entered the profession with large debts. This 'could in turn affect the diversity of the pool of consultants', she says.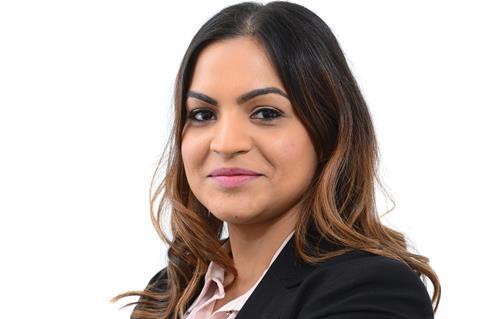 Banerji also warns against 'an absence of collegiality' and 'colleagues often competing for the same work. While [consultant] firms can be inclusive and positive internally, and lawyers might get along personally, ultimately individuals are working on a self-employed basis and therefore the collegiality will never be the same as in a traditional team environment'. Junior lawyers should consider whether the model would work for them and 'whether the limited supervision would allow them to continue to discharge their professional obligations appropriately', Banerji advises.
'However if a consultant is not anxious about sick pay, holiday, employee rights, and the security of a notice period, then consultancy trades this for a dramatically improved work-life balance,' she says. 'This may be attractive to some junior lawyers.'   
'There is no question,' says Bisnought, that 'consultancy offers a myriad of benefits and opportunities'. But he emphasises that it has to be 'at the  right time in your career'.
'We know it isn't right for everyone and we are careful to understand the experience and motivations of candidates before we accept them into the firm,' he says. 'For lawyers with experience, a good following and who want to be in control of their working lives, the sky's the limit. If you want to choose your clients, schedule your day as you choose, be there for life's milestone moments, get fairly rewarded for your work and that which you bring in, work with like-minded colleagues and put behind you the office politics, hierarchies, glass ceiling, billing targets, fights for promotion and "need to be seen" culture, consultancy is a breath of fresh air.'  

For lawyers wishing to build teams, Excello's HR department works with them to put in place training plans and supervision. 'Nearly all of our more junior lawyers work out of one of our offices so have regular contact with teams and close collaboration,' says Bisnought, highlighting that the first three trainees qualified recently, all of whom started at the firm as paralegals.
At Keystone, there is a 'vast array of social and CPD initiatives to ensure Keystone operates as a seamless and cohesive firm', Knight says. 'Collegiality and a sense of teamwork is strong and enables 35% of client work to be cross-referred.'
A few years ago the firm established the Keystone Academy to help train junior lawyers, whether employed by Keystone central office or by principals through their 'pod' service company. 'The Keystone Academy also has a social element to it so junior members can get to know each other well,' Knight says.
To aide its junior lawyers, among other consultants, Setfords has a 'wellbeing department that maintains regular contact with each consultant solicitor'. It also organises parties and networking events. 'We ensure that each practice area has its own email group for regular communication. We also focus on promoting and training any staff with particular interests in pursuing a legal career,' says Chris Setford.
Despite the success story to date, observers remain cautious. Jomati's Williams says the forecast of one-third of all lawyers working under a consultancy model by 2026 'appears to be very optimistic'.
'Without doubt the current fragmented legal market will change beyond recognition in the next five years,' says Viv Williams. 'Will the consultant solicitor model continue to grow and evolve at the current rate? It is too early to tell.'
Marialuisa Taddia is a freelance journalist