The beforetimes and what comes after | Feature
|
In 2021, as online working service delivery evolved into a hybrid model, law firms and legal services providers recognised the importance of investing in up-to-date cloud services and communication technology. Legal tech companies continued to attract more and bigger investors willing to finance startups, scale-ups, and expansions. They were involved in increased M&A activity and there were more initial public offerings (IPOs) and higher valuations than in recent years. According to Reuters, at least two US legal tech companies achieved 'unicorn' status, with valuations of more than $1bn.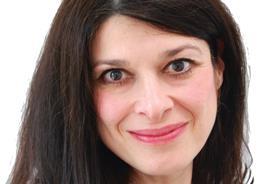 The UK was among the jurisdictions that benefited from government investment and academic initiatives around legal tech and innovation, with multiple research projects and reports presenting similar findings, and expert advice. There was more choice for those seeking legal tech education and employment opportunities increased too.
But despite the pandemic shifting legal and court services online, there are still practical and cultural issues around technology adoption. One of legal tech's key selling points is that it boosts productivity, but a survey of 100 UK law firms found that junior lawyers worked longer hours in 2021.
Notwithstanding encouraging announcements about digital transformation and opening up court data, there is still the challenge of balancing standardisation and collaboration with competition, which drives innovation, and firms sticking with traditional operational models (such as lockstep and hourly billing), which holds back real transformation. Although legal tech is still a hot investment, market consolidation in the form of the rapid acquisition of successful scale-ups may cool it in 2022.
This is a challenge because most stakeholders in legal services recognise tech-powered innovation as a winning differentiator. Professor Richard Susskind, writing in The Times last November, highlighted the importance of embracing technology to position English law as 'the dominant platform for the conduct of business internationally and the most adaptable to technological advancements'. Susskind went on to suggest establishing a national institute for legal innovation to coordinate innovative thinking and action and keep the UK ahead of the innovation curve. But is an institute for innovation a catalyst or an oxymoron? 
Arguing for innovation
Gerard Frith, entrepreneur in residence at Taylor Wessing, understands this concept as bringing innovation into the institution rather than an attempt to institutionalise innovation. 'Structuring or formalising innovation is acknowledging it as a strategic priority and creating a decision-making framework,' he explains, adding that this formal recognition opens up access to the right stakeholders, funding for the creation of new technology, for example, and the ability to influence policy and decision-making.
Frith's role is fundamentally about changing mindsets and challenging norms in order to build new businesses that create customer value, which is a challenge for lawyers who are used to measuring, if not always billing, by time.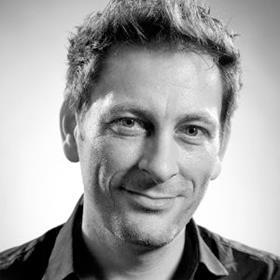 Frith reiterates that creating value is the key to institutional innovation, and he has developed a process within the firm to identify problems that could be solved by a creative approach.
'I look for problems rather than ideas, because people get attached to their ideas and forget their purpose,' he says, adding the important reminder that innovation is an iterative process built on trial and error. He observes that litigators use a similar approach to build an argument.
'Litigators have a mindset that can turn to innovation because they need to entertain and dismiss multiple possibilities when building an argument or adapting it to address points raised by their counterparty,' he explains.
International rendezvous
Despite the limitations of online chat functionality and Zoom breakout rooms, and the inconvenience of time differences, online events brought the international legal tech community together to share common pain points and lessons learned. But as Zoom fatigue set in, it was good to get out again, meet in person and explore new horizons.
In November 2021 I attended 'Rendez-vous des Transformations du Droit' in Paris, a conference about legal transformation. The massive exhibition hall was divided into five 'villages' – legal tech, legal design, public sector innovators, regtech, and professional development/careers – and there was a two-day programme of presentations and panels. I focused on sessions which addressed legal tech developments that are transforming the law in France and beyond.
The opening session set the tone with a panel discussion on the potential for open data and new tools and technologies – including artificial intelligence – to transform access to the law and legal services delivery. It covered government and public sector open data initiatives and the value of bringing together different disciplines across law and technology while recognising the challenges around data protection, privacy and ethics.
Legal design – presenting legal information in ways that make it clear and accessible – was well represented in panels and the exhibition hall. There were some especially stylish approaches to social initiatives.
Co-founder Marie Potel-Saville explained how Amurabi's government-funded legal design project to enable teenagers to understand their rights when online is helping to protect them from online grooming and bullying. Amurabi's legal design projects include detailed methodologies for measuring the impact of different visual formats for presenting and communicating information. And the event itself walked the legal design talk – many of the discussions included artists producing sketch notes in real time.
Internationalising a startup business
An important discussion at the ELTA conference was about internationalising legal tech start-ups.
Panellist Aidas Kavaliauskas expanded his legal practice management software business Amberlo from Lithuania into Poland and Latin America. From a software engineering perspective, Lithuania was effectively a sandbox for development before moving into larger, more challenging markets.
Another barrier to expansion is familiarity and trust. One reason why US startups expand internationally comparatively quickly is that European startups tend to focus on software engineering first, while those in the US invest in marketing, sales and business development at a much earlier stage, observed Kavaliauskas. This was borne out by a legal tech webinar, which was part of Israel's economic and trade mission to the UK. The featured companies – LawGeex (AI-powered contract review automation), LawFlex (an online legal resourcing provider), Darrow (AI-powered legal claim mining), and LitiGate.ai (an AI-powered litigation platform) – that have international presences and strategic approaches to marketing.
Cutting edge
Mathieu Bouillon and Sumi Saint Auguste of publishing, software and training group Lefebvre Sarrut presented on cutting-edge developments in tech and legal tech.
Bouillon suggested that the 'metaverse' concept would transform the future of work and remote working might be the first step to completely virtual working. Although this is technically possible, the pandemic has shown us the value of human connection too.
More realistically, Bouillon highlighted non-fungible tokens (NFTs), unique digital data recorded in a blockchain, as a new concept of ownership that would require a legal framework (see also practice points, p32).
Saint Auguste presented an analysis of French legal tech startups, ranked by the amount of funds they raised. As in other jurisdictions, including the UK, legal tech is behind other industries in terms of startup fundraising, but it is catching up. In France, the 2021 leaders in terms of fundraising offer familiar services: e-signature (Yousign), search (Jus Mundi), access to legal help (Avostart), contract management (Leeway), GDPR compliance (Data Legal Drive), document automation (Legal Pilot), and shareholder management (Uplaw).
Finally, Bouillon highlighted a social media trend that is rarely raised in the context of legal tech: the passion economy. He touched on digital democratisation and the freemium model, where if you like a creator you follow them and tip or sponsor them. Some legal tech startups begin as passion projects, but like other commercial services ventures, they need to find a commercial edge in order to gain traction in the marketplace.
Where is the incentive for change?
The European Legal Tech Association (ELTA) held its annual conference online, attracting participants from Europe, the Baltics and beyond.
One session covered the challenges around getting traction for groundbreaking legal tech. Having highlighted common barriers – lawyer caution, data privacy rules in different jurisdictions, ethical issues relating to AI and so on – ELTA's vice-president Jeroen Zweers may have identified the biggest challenge to legal tech adoption: 'There's no incentive for law firms to change. There are new players in the market, but the customer is the driver for change. Law firms didn't have a problem with the pandemic, their turnover increased, so the biggest issue is the lack of incentive.'
This raises the question of whether positioning English law as the international standard for business is a sufficient incentive to drive change across a sector that has already had to adapt to changing circumstances.
Before and after
We entered 2021 hoping that, with the roll-out of the vaccines, Covid-19 would be behind us by the end of the year. But as we look down the barrel of a third year of this pandemic, it is clear that some of the changes it brought are no longer temporary. The pandemic has continued for long enough to permanently divide our lives, careers and strategic decisions into 'before and after'. Transformation is defined by before and after, and the pandemic has made a space between before and after. To paraphrase Susskind, it is time to leverage the progress that has been made so far and shift the research findings and pockets of innovation across the legal tech landscape into transformative action.