What to look out for in 2022 | Feature
|
As law firms look to the year ahead, what key developments will be appearing on the regulatory horizon? We have identified five key areas.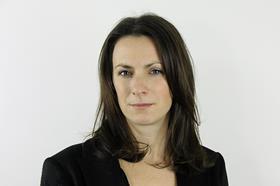 1. Fine time: The Solicitors Regulation Authority is looking to finally beef up its fining powers. The maximum fine it can currently impose on traditional law firms or individual lawyers is just £2,000 – and so anything that warrants a higher financial penalty must be sent on to the Solicitors Disciplinary Tribunal. The SRA now proposes raising this limit to £25,000, in a consultation that closes on 11 February. This will still be much lower than its powers in relation to alternative business structures, however. The SRA can fine an ABS manager or employee up to £50m; and the ABS itself up to £250m.
News that the regulator is looking to increase its fining powers might sound worrying to solicitors, but it is in fact a good thing for the profession. The SRA will deal with matters much more quickly than the SDT, which takes 960 days on average to deal with a case, compared with 458 days for the SRA. Matters before the SDT also attract more publicity.
With greater fining powers, the SRA will be able to deal with a broader range of matters in-house, as the Financial Conduct Authority does in the financial sector. But more serious or complex matters will still go to the SDT; as will any case where a financial penalty is not appropriate. In future, we may see all cases involving sexual misconduct fall into that category; particularly if the solicitors' profession follows the bar, where the Bar Tribunals and Adjudication Service is planning to introduce a starting point of 12 months' suspension for sexual misconduct, discrimination or harassment.
2. Cultural dominance: As it is now more than 10 years since the SRA first began regulating law firms as well as individual solicitors, the regulator is moving beyond technical nuts and bolts to look at broader issues; particularly law firm culture. As part of its updated regulatory framework published in November 2019, the SRA's Code of Conduct for Firms talks about creating 'the right culture and environment' for delivering ethical legal services. Building on this in a practical way, the SRA is expected to soon publish guidance to explain what it considers a good law firm culture should look like; with a focus on having appropriate policies, systems and controls. When the guidance is published, it should be priority reading for law firms.  
3. Following the money: The SRA has long seen money laundering as one of the biggest risks in the legal services sector. This year it will focus even more intensely on compliance with anti-money laundering (AML) measures, and ramping up AML visits to law firms. It will also engage with firms to review how well AML officer roles are working in practice. Its findings will be published by October 2022.   
4. Transforming technology: The SRA has rightly identified that technology will play a big role in shaping legal services in future; and actively supporting technology that helps the public, business and firms is one of its strategic objectives.
In 2022, it will look at how technology is affecting different parts of the legal services market, including the interplay between new technology and how people and businesses can access justice. The central pillar of the SRA's strategy is engagement with law firms and technology providers, so there should be plenty of opportunity for law firms to contribute to discussions on the SRA's research findings.
5. Unlocking secrets: The final regulatory development to watch for involves non-disclosure agreements (NDAs), which have gained prominence thanks to the #MeToo movement. In November 2020, the SRA issued an updated warning notice highlighting, among other things, that NDAs should not be used to stop people from reporting matters to the SRA or other regulators; and that solicitors should not take 'unfair advantage' of other parties when dealing with NDAs. NDAs are an important issue for the legal profession itself, with many junior staff being expected to sign NDAs when they leave a law firm.
The government has indicated that it will legislate to improve the law on NDAs. The SRA will certainly want to move in tandem with any legislation brought in; or it may decide to update its position ahead of any legislative changes, to ensure that NDAs are written in appropriate terms.
Bigger picture
Many of these issues are ultimately intertwined. An NDA, for example, often stems from an unhealthy environment in which inappropriate behaviour is tolerated, and a junior lawyer leaves the firm as a result.
The SRA does not have the resources to police every law firm for its treatment of staff, compliance with regulations, or appropriate use of technology. But its new emphasis on having a good law firm culture is seen as the most effective way to ensure that all these other pieces fall into place.
Julie Norris is a partner in Kingsley Napley's regulatory team specialising in the legal services sector